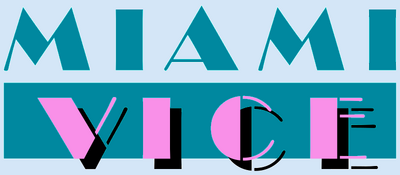 Featured video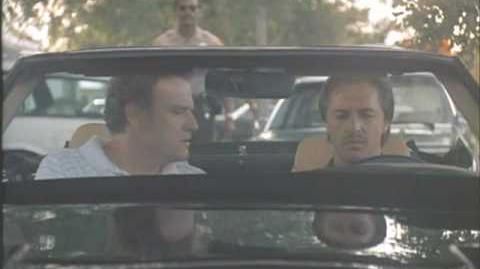 The famous "In the Air Tonight" scene from the pilot episode "Brother's Keeper", featuring a night-time drive in Crockett's Ferrari Daytona Spyder set to Phil Collins' "In the Air Tonight", is not only considered one of the best moments in the series, but one of the greatest ever moments on television. It affirmed the effectiveness of music-based scenes and provided inspiration for other sequences like it in future episodes of the show and elsewhere.

The full article can be found here!
Articles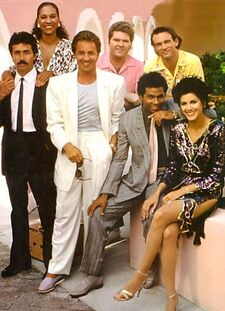 Contribute to the wiki
You can help improve the Miami Vice Wiki by adding to these pages, uploading new images, or creating some of the wiki's needed pages. Please keep additions relevant, and please try to use good English!
To write a new article, just enter the article title in the box below.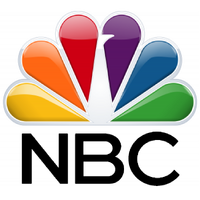 News feeds
Wiki Timeline
Miami Vice now streaming on Peacock (December 2021)
In process of updating all actor/actress/musician pages (Jan-Feb 2019)
Miami Vice begins airing on Starz Encore Action and streaming all seasons (January 2019)
All applicable song pages updated with single cover art (12 December 2018)
'Miami Vice' is reportedly headed back to TV and we have our pastel jackets ready (09 August 2018)
Miami Vice reboot in the works at NBC (24 April 2018)
All Miami Vice music lists now updated and accurate (23 April 2018)
All character pages updated with portrait-sized, DVD-capture images (October 2011)
Miami Vice Wiki reaches over 2000 articles (March 2011)
Started Wiki (11 December 2008)
Getting Started
Not sure where to start?