Caroline Crockett (born 1953), later Caroline Ballard, was the first wife of Metro-Dade Police Department Detective James "Sonny" Crockett. The pair had one son togather, Billy, born around 1978. She also had a brother, who sold Porsches in Miami.
After her divorce from Crockett, Caroline went on to marry Bob Ballard, with whom she conceived a second son.
Biography
Marriage to Crockett
Despite her assertions that their relationship had once been "real", Caroline's marriage to Crockett eventually broke down due to the stress brought on by Sonny's profession -- working as an undercover vice detective, "living the life" away from home to maintain his "cover".
Caroline filed for divorce in 1984 and made plans to move to Atlanta with their son Billy; the thought of his son being so far away enraged Crockett. However, the increasingly bitter legal process of their divorce ironically led to Sonny and Caroline rekindling and attempting to try again. However, continued pressure surrounding the nature of Crockett's job -- not least of all the near shooting of Sonny, Caroline and Billy by hitman Ludovici Armstrong in their own home -- caused their relationship to break apart once and for all. Crockett ultimately agreed to let Caroline and Billy move away, and would not see them again for three years.
Second marriage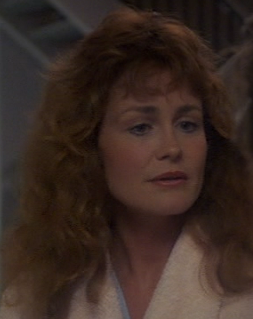 After fatally shooting a young child named Jeffrey McAllister in 1987, Crockett -- devastated by the fact the boy had been only four years older than Billy -- finally broke his self-imposed exile from Caroline and Billy and went to see his family. To his shock, he found Caroline was now engaged to businessman Bob Ballard, while Billy felt distant from his father. After they worked out their problems, Caroline insisted that Bob be allowed to adopt Billy after their marriage, a suggestion that once again enraged Crockett, who insisted no one would be adopting his son. Instead, he vowed to make more effort to be a good father.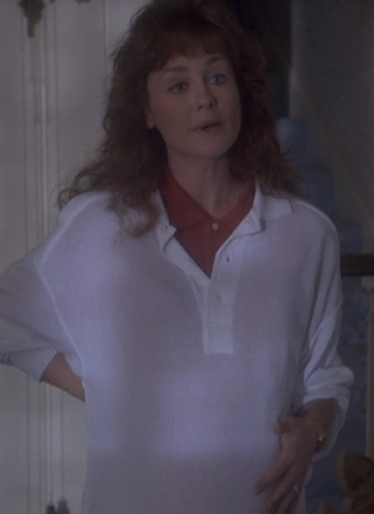 In 1989, Caroline asked Crockett to visit Billy again to deal with his getting into fights and being disruptive at school. Crockett immediately discovered the reason for his son's "acting up" -- Caroline and Bob were expecting their first child together, a brother for Billy. Crockett explained to his son that having a brother was a real treat, telling Billy about his own brothers and how much he had enjoyed having them around as a child.

It is unknown what became of Sonny and Caroline's relationship after Crockett quit the force following the Manuel Borbon affair.
Notes
Caroline and Billy make cameos in the series finale "Freefall" in the form of photographs seen inside Crockett's locker as he arms up for final showdown of his career.